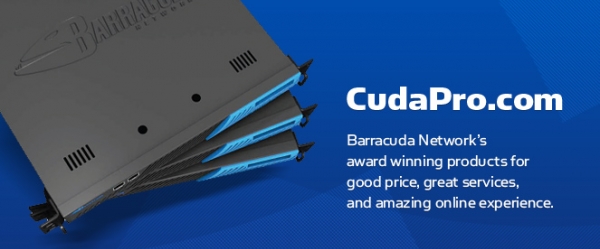 Website: http://www.CudaPro.com
Client: Kevin Sena, Birmingham, Alabama
Barracuda Networks offers some of the highest quality networking gear on the market. CudaPro's target audience is most likely already familiar with both the networking technology they need, and in some cases even the Barracuda Networking brand. The goal of the website was not to re-introduce this brand to them, but to re-impress them (or remind them if you will) of why Barracuda is the best.
We do this through very easy to use menus, in-depth descriptions of each product, and promotion of the "try before you buy" feature which will be the biggest selling point for most customers.
Besides conceptualizing the needs of the target audience, 180's primary responsibility for CudaPro.com was to make the end user's experience as enjoyable as possible.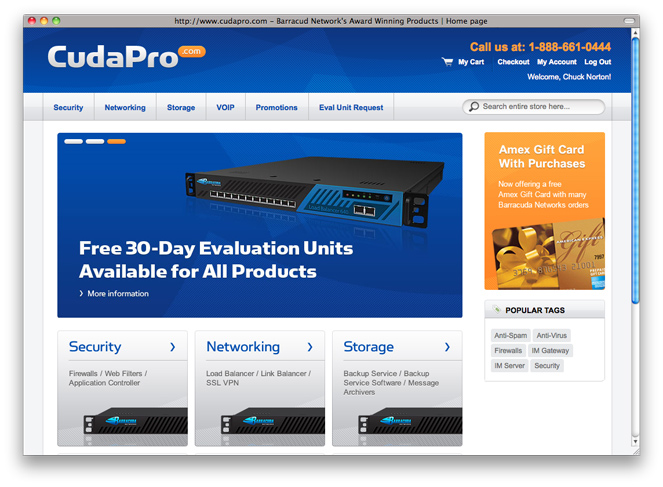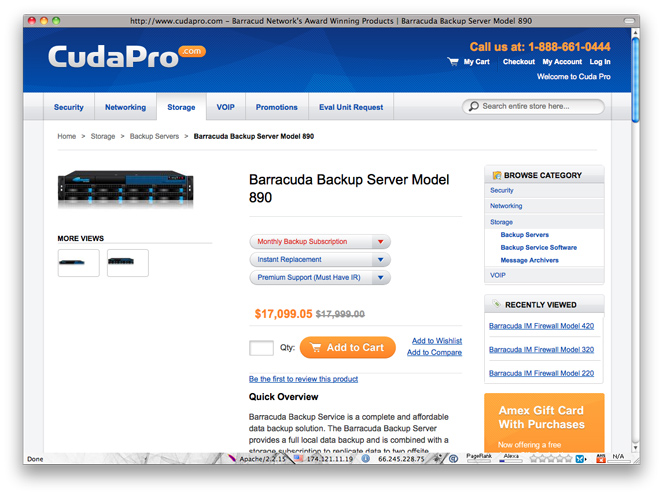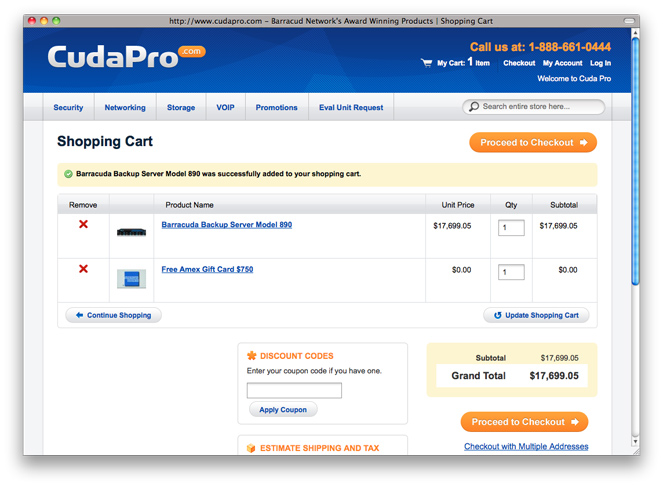 If you visit CudaPro.com, feel free to comment here. Feedback is welcome.
Back