Website: http://www.WCIU.edu
Client: Kevin B., Web Revision Project Manager; Altadena, California.
William Carey International University is a distance learning graduate school in California.
Along with designing and developing the website, 180 was hired to design their identity. Our biggest challenge on this project was conveying a very complex ideology and strict guidelines in an accessible and memorable logo.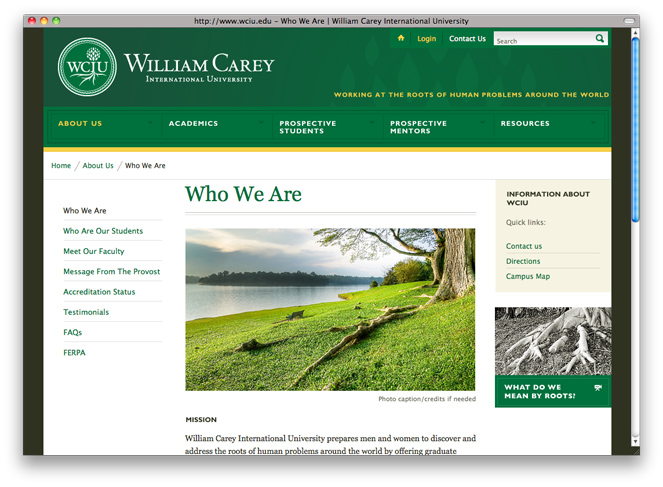 Other challenges, which are part-in-parcel of working with larger institutions, was the large amount of needs that had to be fulfilled by the website.
To keep the click through process simple for first time prospective students - we consolidated the returning visitors' many needs into an easy login system with site wide menus.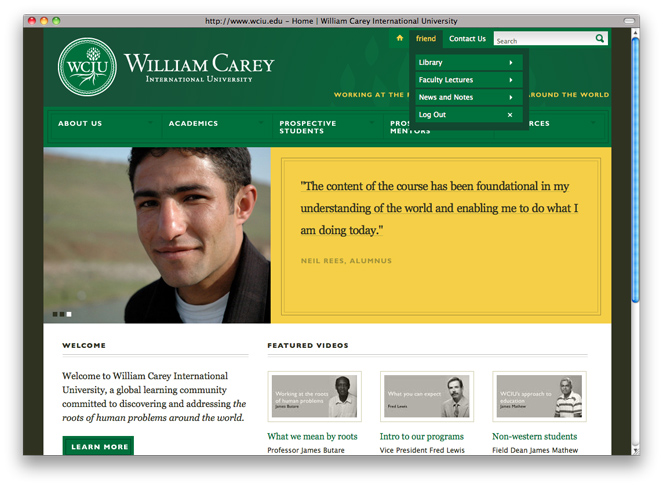 William Carey currently has students and faculty accessing their website for information all over the world. And so, an important part of the project was to ask—via online surveys—past and current students what they would have liked on the website when they first visited.
We followed up after completing the project with user testing to make sure the website communicated well to new visitors from different cultures.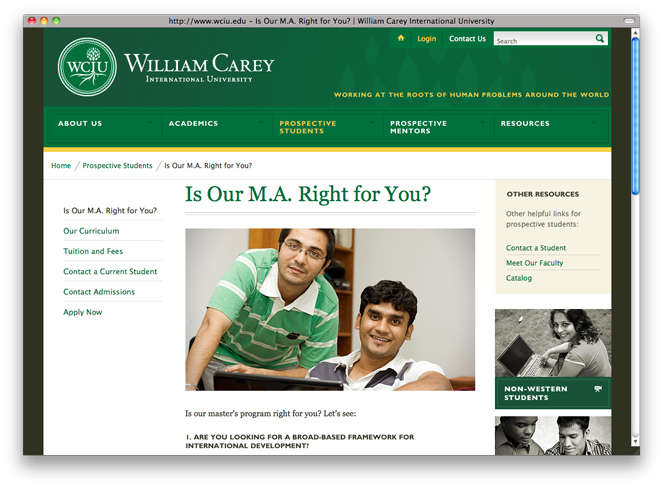 If you visit WCIU.edu, please come back and comment. Feedback is welcome.